Ballard is Best in $25,000 IDA Development Grand Prix
The ESP June II Show concluded on Sunday at Equestrian Village, signaling the end of the equestrian competition until shows resume in August. On Friday, Gabriel De Matos Machado (BRA) saved the best for last in the $7,000 Bainbridge Companies 1.40m Open Stake, piloting Emily Wood's Evabellie RW, Machado. They swept through the timers in 38.398 seconds to take home the win. Sheer Levitin (USA) and her Vitus K settled for second with a double-clear time of 38.413 seconds, while Anselmo Alvarado (VEN) rounded out the podium with his Charatinus and a jump-off time of 40.349 seconds and four faults.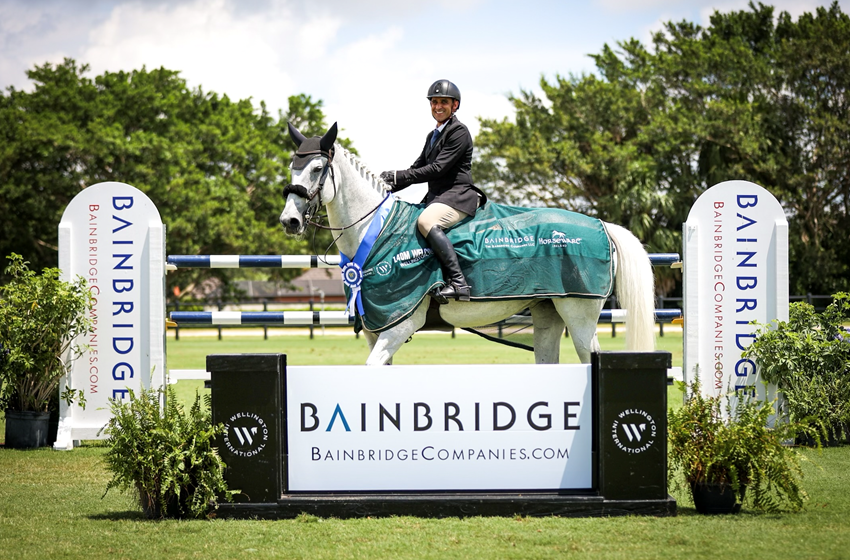 Show jumping competition continued on the Derby Field Saturday morning with twenty-six competitors vying for the $5,000 Vita Flex 1.35m Stake. Closing the class at the top of the leaderboard, Erynn Ballard (CAN) and Ilan Ferder's Calypso De Blondel turned in a speedy and clear jump-off time of 37.541 seconds. Following in second were Andrea Torres (COL) and Picara Polka Amouretta, owned by Santa Catalina Farm, in 38.26 seconds without any faults. With a double-clear time of 38.653 seconds, Ballard also secured a third-place finish aboard Dotcom D'Authuit for Marigold Sporthorses.
Competition ended on Sunday, but only after Erynn Ballard (CAN) and Calypso De Blondel, owned by Ilan Ferder, claimed one final victory to conclude a very successful weekend. In the week's highlight event, the combination once again rose to the occasion, securing a thrilling victory in the $25,000 IDA Development Grand Prix.
"It was a very fair course," remarked Ballard. "When you see a 1.40m course at the regional standard, it can go either where everyone goes clear, or it's too hard, but this was the perfect balance. You had a long course with a lot of questions, you had technical lines, a triple bar, short stride to a skinny, and then a normal stride to a wide oxer, that's a test you see in a five-star grand prix, so it's great that we get to practice it here. It allows you to teach your horses something and if they don't do it well, it gives you something to go home and practice. The time allowed was a little bit tight but you had to work for it and that's real sport."
Read more: