First High Point Championships Awarded at 6666 NRHA Derby presented by Markel
As the weekend came to a close at the 6666 National Reining Horse Association Derby presented by Markel,  the Adequan® Arena saw more than 110 runs in the ancillary Classic Equine Green Reiner and Toyon Rookie Free-For-All classes. NRHA Corporate Partner Toyon Ranch has long been a supporter of the Rookie program and, at the NRHA Derby, has generously paid the entry fees for all Rookie contestants.
In addition to the great prizes presented in the Adequan® Arena, exhibitors have a chance to win high-point buckles made by NRHA Platinum Derby Sponsor Montana Silversmiths. The first High Point championships were awarded Sunday morning.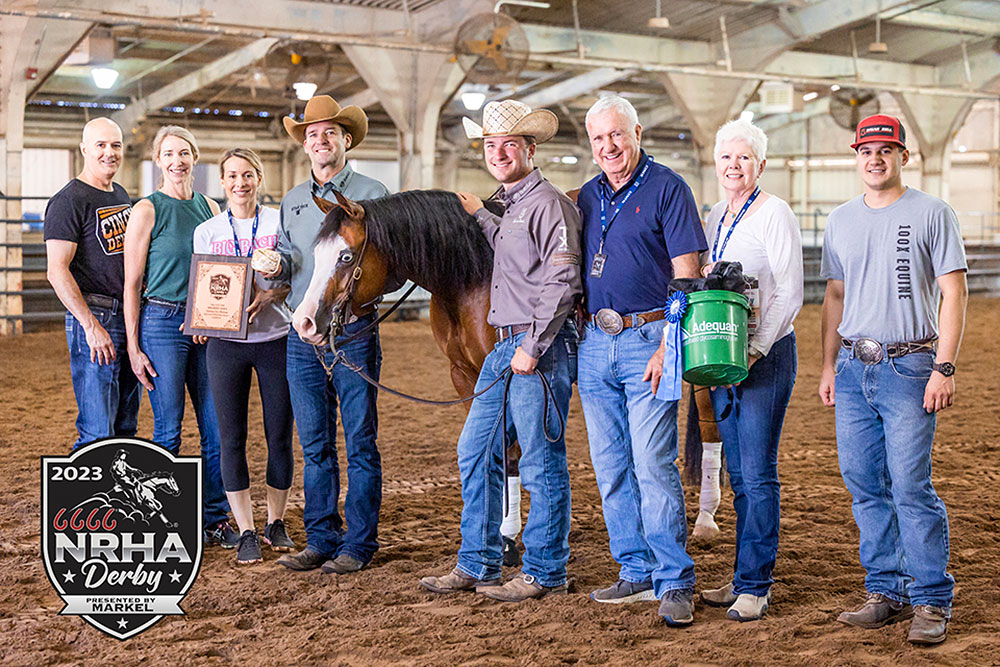 Cody Bell and Smart Chicago Spook, a 2014 gelding owned by Thomas Tucker, won the Classic Equine Green Reiner Level 1 (2) and High Point with a score of 140.5.
Smart Chicago Spook, bred by Bob Loomis, is by NRHA Five Million Dollar Sire Spooks Gotta Whiz and out of Smart Chicago Lena.
In talking about the gelding, Bell shared, "He's just the best ever. Really a team player of a horse, every time we get out of the stall, he's just like- let's do this."
Bell has been riding Smart Chicago Spook for less than a year and has shown him twice throughout the Derby. During today's run, Bell focused on his speed during circles and keeping himself calm.
At the end of his winning run, Bell took the time to thank his family and Thomas Tucker.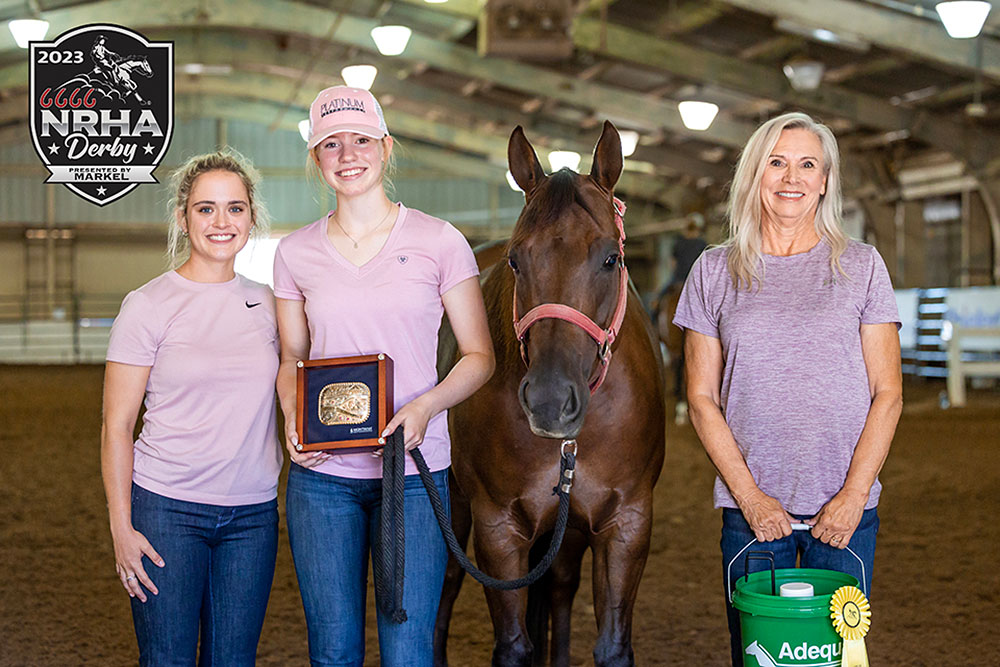 Morgan Bagnell and My Foolish Dream, a 2017 mare owned by Morgan's grandmother, Kathy Bagnell, won the Green Reiner Level 2 High Point.
This win was very special for 17-year-old Morgan, a Rockwall, Texas native, as "Lilly" was bred and raised by her family- she is sired by Nine Million Dollar Sire Magnum Chic Dream and out of Dun Up Sensational.
When asked about her mare, Morgan explained, "She's very special to us; we bred and raised her. It's definitely a very special moment to have her here and share this with our family. I know they're very excited about this. She's a very sweet horse. And she's definitely very deserving of this one. It's a family affair."
Morgan added, "Coming into my run today, I just wanted to focus on being smooth and being relaxed and comfortable for her because I know it does help her a lot. I just wanted to make sure that she was having fun…and we did; we had a bunch of fun!"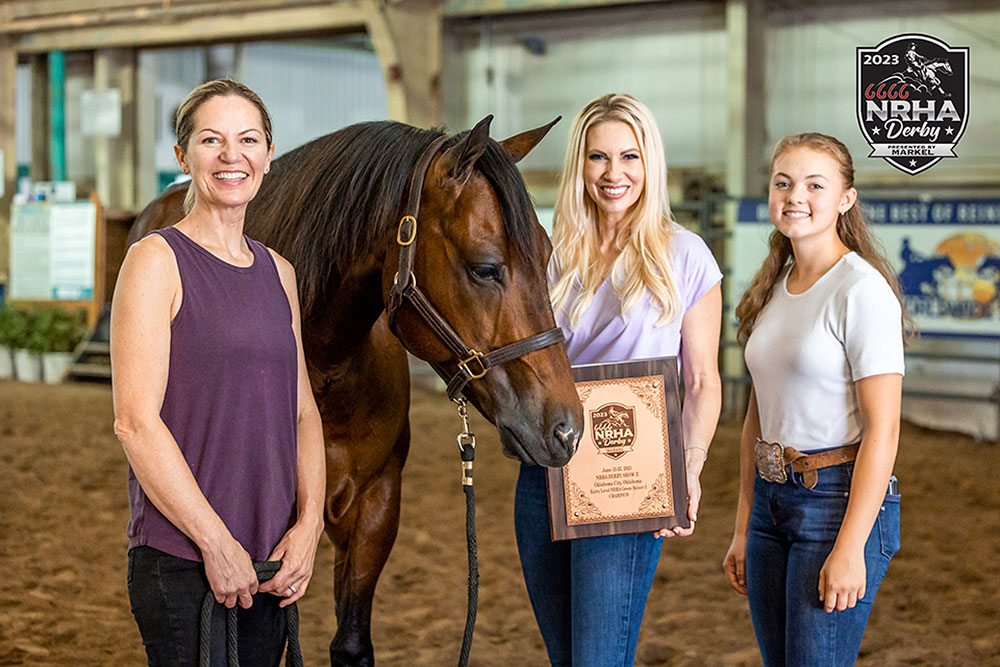 Heather Ronek and Gotta Magic Gun, a 2016 gelding bred by Misty Valley Performance Horses, won the second slate of the Classic Equine Green Reiner Level 2.
"Steamboat," as he's affectionately known around the barn, is sired by Two Million Dollar Sire Spooks Gotta Gun and out of Nu Magic Cash.
Today's win was exciting for Heather- it was her first class win in the reining events with the gelding and her very first Derby. "This is our first year showing," remarked Heather, who recently switched to reining from the All Around events. "We're consistently getting a little better and a little better. This is really exciting because we haven't won anything yet as far as classes go, but we were Reserve High Point for Rookie and Green at the Cactus and then High Point Green at the NRBC."
The next stop after the Derby for this talented duo will be the APHA World Show, where Heather and Steamboat will compete in the Solid Paint Bred Reining events under the guidance of Bud Lyon Performance Horses.
Read more:
First High Point Championships Awarded at 6666 NRHA Derby presented by Markel – NRHA News