Luciana Lossio Scores Victory in Beerbaum Stables CSI2* Grand Prix
Action during the NetJets sponsored Week 3 of the Winter Equestrian Festival (WEF) concluded at Wellington International on Sunday with the CHF50,000 Beerbaum Stables CSI2* Grand Prix. Peter Grant (CAN) designed a substantial and tricky first round for 46 horses and riders. Brazil's Luciana Lossio emerged victorious from a five-horse jump-off riding Lady Louise Jmen.
A former Minister of the Superior Electoral Court of Brazil, Lossio was all business out of the courtroom and in the show ring this weekend to take the featured class in the Beerbaum Stables CSI2* division. Lady Louise Jmen, a 2010 Brazilian-bred mare Lossio owns herself clocked a jump-off time of 35.01 seconds. It was less than a second faster than second-place finisher Hardin Towell (USA), but enough to drop him to the runner-up position on his own Boheme du Moulin. Third place went to Wesley Newlands (CAN) and Maestro van het Binnenveld for owner Wesland Farms.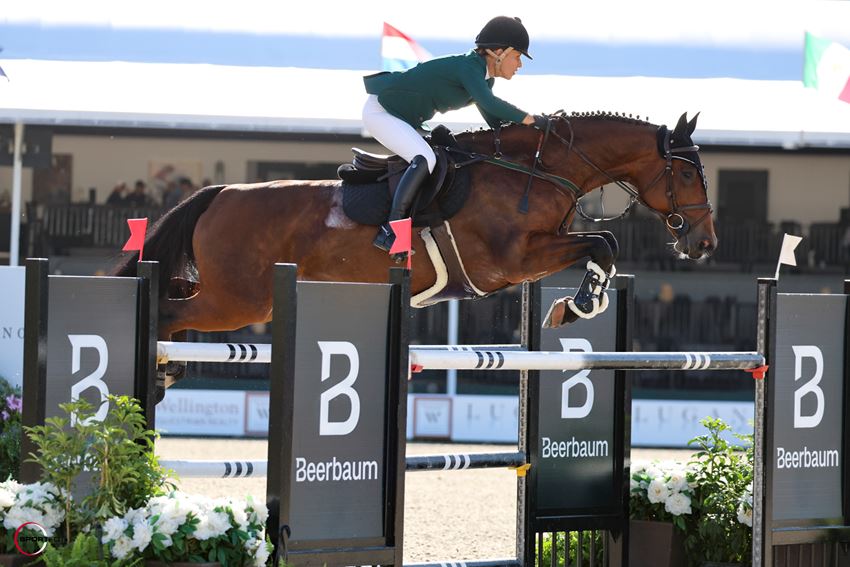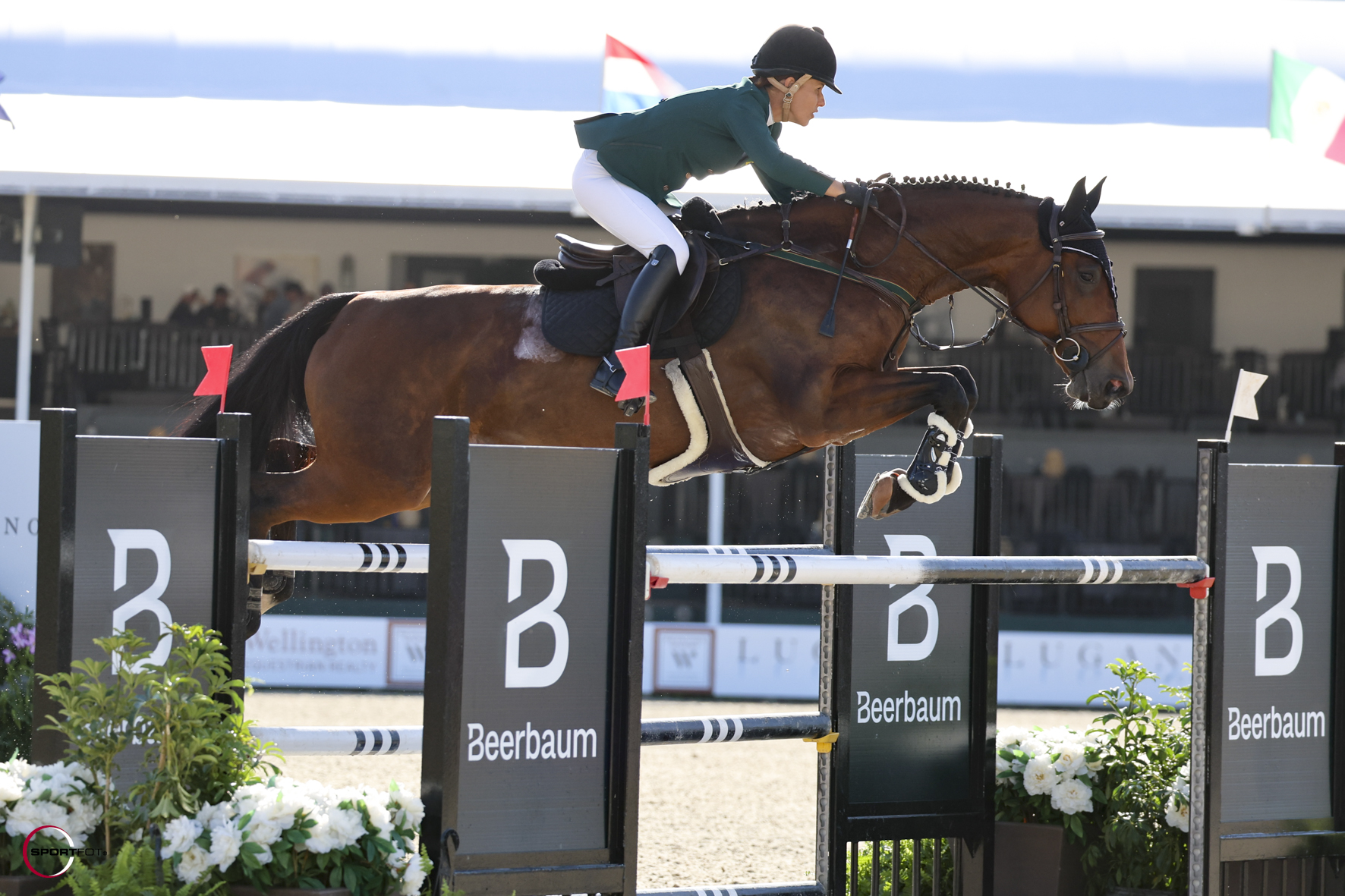 Lossio was beaming when she came out of the ring on Lady Louise Jmen, and with an ecstatic smile, said, "I very concentrated on my plan in the jump-off, and I went jump by jump in my mind. I took care of each jump and she was fantastic today. I'm so happy that we got it!"
The magic witnessed in the arena didn't happen overnight for Lossio and her mare. "I've been with Lady Louise Jmen for six years now and I know her very well. She's very calm, and a very intelligent mare. She has a lot of strengths; she can jump whatever you put I front of her. We have a really good relationship. She trusts me and I trust her like no other horse."
Lossio began riding at the age of six but took fifteen years off from competition to focus on her career as a lawyer. Still a full-time lawyer, Lossio is back in the show ring enjoying her horses on the weekends.
In addition to CSI2* competition, the Captive One Advisors CSI4* 1.50m Classic highlighted the day on Sunday. Ireland's Darragh Kenny took the victory riding Chic Chic, a 2011 Westphalian stallion owned by Vlock Show Stables.
Read more:
Luciana Lossio Scores Victory in Beerbaum Stables CSI2* Grand Prix (wellingtoninternational.com)