This week's Ocala Sunday Spotlight shines on Camille Maynard Maddrix of Ocala, Florida. The talented professional has dedicated her entire life to the sport and ultimately made Ocala her home base after launching a business. Camille has been a frequent visitor to the WEC Grand Arena under the lights with her small but mighty partner, Jack Straw and never fails to impress the crowd. We caught up with Camille to learn more about her journey in the industry!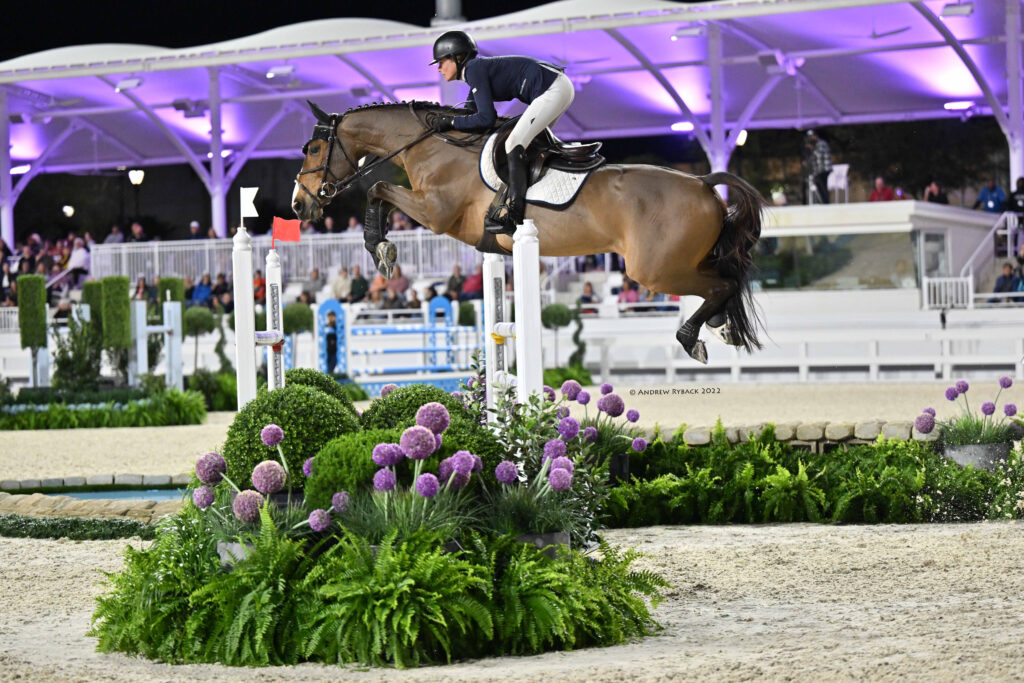 I started riding and taking lessons when I was eight or nine years old. I grew up in Cincinnati and rode with Maria Kneipp. I rode with her my whole junior career until I went to school. I never really owned a horse, I always just showed what she had. I would not be where I am without her and those rides.  My last junior year I leased a cool jumper from The University of Findlay and Sam McCarthy, and had a lot of success with him. Then I went to school at the University of North Carolina and after I graduated I got a professional job with Aaron Vale.
Aaron is based out of Ocala and had just moved to his new farm right before I started working and showing for him. I was showing a little bit of whatever there was in the barn, but mostly jumpers. I worked for him for a couple of years. It was amazing experience. He is one of the most talented riders in our industry, and so much of what I do today still comes from him.
Ocala Sunday Spotlight: Camille Maynard Maddrix – World Equestrian Center