WILL SIMPSON GOES TWO-FOR-TWO WITH $50,000 CAPTIVEONE ADVISORS NATIONAL GRAND PRIX VICTORY ABOARD CHACCO P
Feature competition of Week III of the 2023 Ocala Summer Series came to an exciting close early this morning as 30 top-level competitors vied for the lion's share of the prize money in the $50,000 CaptiveOne Advisors National Grand Prix. Olympic Gold Medalist Will Simpson (USA) secured his third podium finish of the week, this time aboard Chacco P (Chacco Blue x Cera P), after the pair found an electric track in the jump-off.
Guilherme Jorge (BRA) crafted the closing tracks for this morning's national grand prix where eight found their way to the jump-off.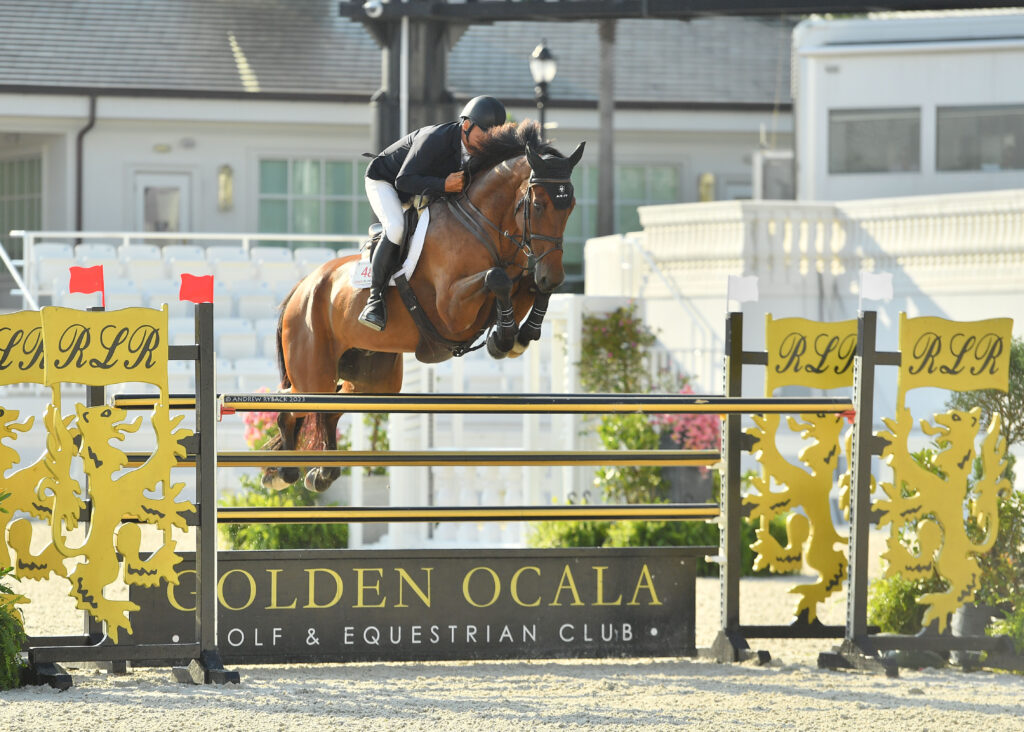 Fourth to return to the jump-off, Simpson was determined to snag the lead aboard his own 14-year-old Mecklenburg gelding, "Everyone was doing ten in the first line. It was a little blind, you had to go past the lake and it ended up sticking out a little further than I thought, so I didn't want to do something silly, so I stuck with the ten. He made a great turn back to the vertical. I had to be a little careful into the double because that represents eight faults, so I had to throttle down a bit right there. I knew we could walk the six and leave a stride out, which no one else had done yet. He's so quick, I knew he could still get a nice tight turn back to the vertical. To the last I saw two less, but I just couldn't do it and throttled down. He jumped it great."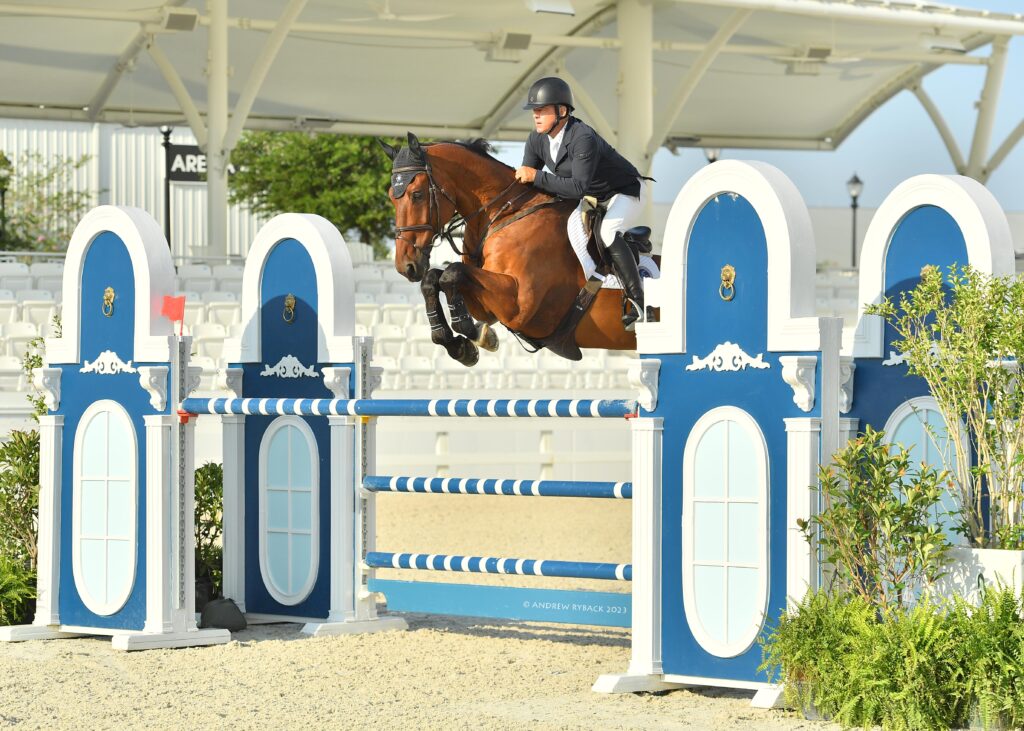 Simpson spoke about his longtime partner Chacco P, "I have been riding Chacco for five years now. It's been a work in progress, he's such a hot horse, but so calm and sweet horse on the ground. I am starting to take it personally! I go to sleep early before I ride this horse," laughed Simpson.
Read more:
Will Simpson Goes Two-for-Two with $50,000 CaptiveOne Advisors National Grand Prix Victory Aboard Chacco P  – World Equestrian Center