Ancillary Novice Horse Non Pro Titles Awarded at 6666 Derby presented by Markel
The Novice Horse Non Pro classes wrapped up today in the Adequan® Arena at the 6666 National Reining Horse Association Derby presented by Markel on Thursday, June 22. After 108 entries spread across three levels, and a run-off tiebreaker in the Level 2, Sarah Grace McNally and Kary Key came home with class wins, while Alicia Rapp and Melissa Wigen took home high-point buckles.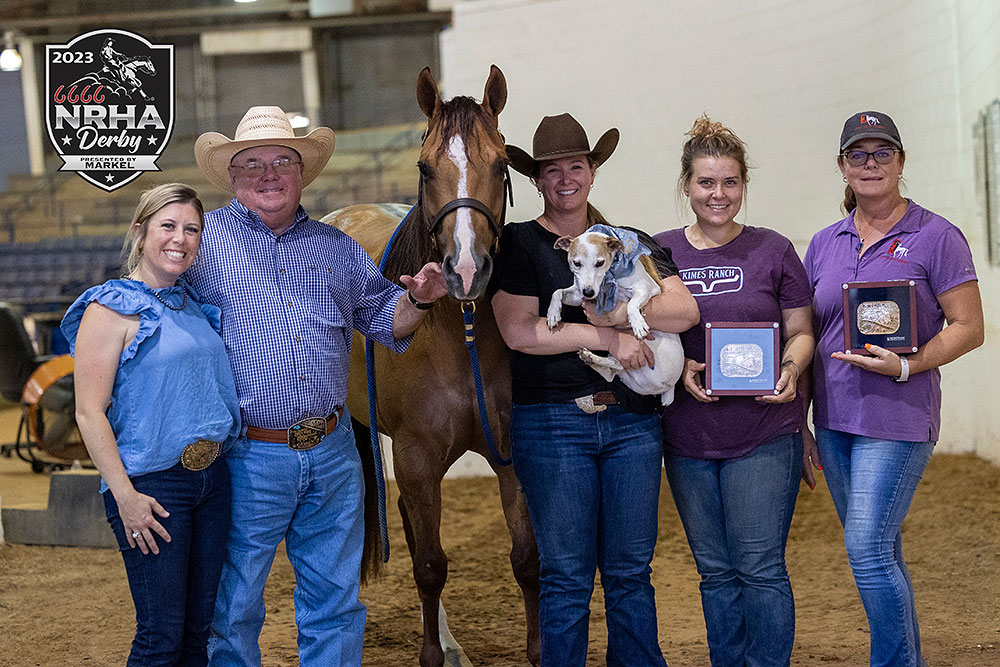 Alicia Rapp and CS Just Viintage, a 2019 mare, won the High Point for both the Novice Horse Non Pro Level 1 and Level 2 at the 6666 NRHA Derby presented by Markel.
CS Just Viintage, or "Missy," as she is affectionately known, is sired by Platinum Vintage and out of Snow Town and was bred by XCS Ranch, LLC.
With this only being their second time in the show pen together, Rapp is very pleased with Missy's performance this week. "She's proven to me here that she wants to be a show horse, so it's been a great experience," Rapp explained.
"I tried to step her up a little bit today just to see if she would hang with me. And she did… I felt like our circles were really strong, and our stops are getting better and better," Rapp shared of the pair's run in the second slate..
Rapp thanked her long-time trainer, Ted Chancey, as well as her equine chiropractor and acupuncturist, Mari Little.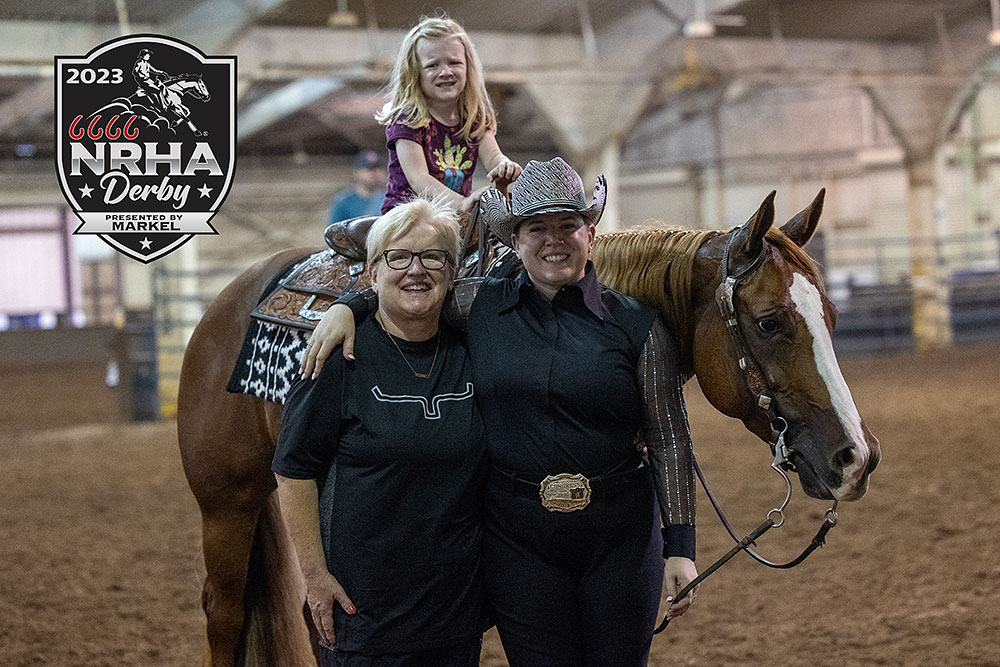 Sarah McNally and Smartys Bea won the second slate of the Level 1 and Level 3 Novice Horse Non Pro. They were also reserve in the Level 2 after a tie-breaking run-off.
Smartys Bea, a 2017 mare sired by Colonels Smart Spook and out of Bea With a Twist, was bred by Monte Strusiner.
"She's a wonderful horse, under saddle and on the ground," McNally said. "She really likes to have a job. Under saddle, she is the most consistent and calm and loving horse. My four-year-old daughter does leadline on her at our local shows. She's a wonderful mare, we love her so much."
The pair scored their personal high score at this show, with a 72.5 under one of the judges and a 144.5 overall. Up next for this duo is the All Star Reining Stakes in Ocala, Florida.
McNally made a point to thank her trainers, Tricia Tillman and Austin Morris, as well as Bob LaPorta. Most of all, she thanked her mother, who has supported her since her youth career in AQHA, calling her the "best show mom you could ever imagine."
Read more:
NRHA News – National Reining Horse Association