Defreitas Wins Novice Horse Open Ancillary Titles at 6666 NRHA Derby presented by Markel
The Ancillary competition continued today in the Adequan Arena at the 6666 National Reining Horse Association Derby presented by Markel, with the conclusion of the Novice Horse Open classes. Jimmy van der Hoeven, Jorge Puente, and Peter Defreitas took home championships for the second slate, and Defreitas had a clean sweep of the High Point awards for all three levels.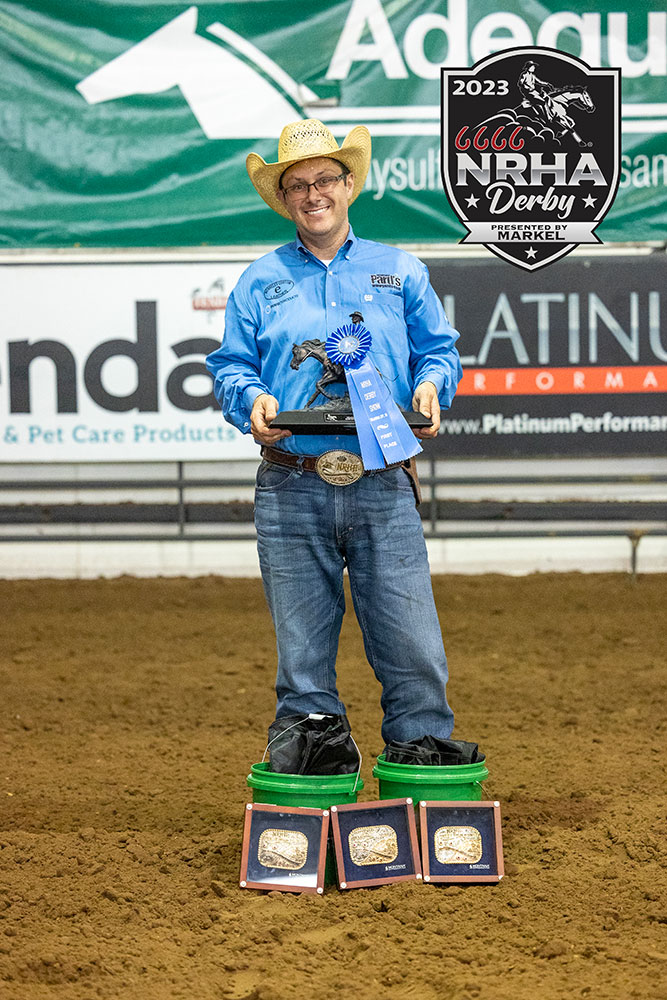 Peter DeFreitas and Keep On Th Sunnyside kept up their winning streak from earlier this week by taking home the championship in the second slate of the Level 1 Novice Horse Open and the High Point for all three levels.
Keep On Th Sunnyside, a 2017 mare bred by Double Run Farm, is sired by Shine On Line and out of Conquistadors Sandy. The 6-year-old mare is owned by Carlton and Khris Crowe.
"I thought that she probably even showed a little bit better in some spots than she did the first day," DeFreitas said. "She turned both directions well, circled well, and ran down the pen and got stopped."
DeFreitas describes the mare as "consistent," stating, "She can be a little goofy and stuff, but she seems to fit me. If she's prepared, she just does her job. She's pretty simple that way."
After her success at this show, Keep On Th Sunnyside is getting much-deserved time off before heading to Waco, Texas, for the One Hot Reining show.
Jimmy van der Hoeven and Wimpy Pale Face, a 2017 stallion, wonthe second slate of the Novice Horse Open Level 2.
"Timmy," as he is affectionately known, is sired by NRHA Three Million Dollar Sire Pale Face Dunnit an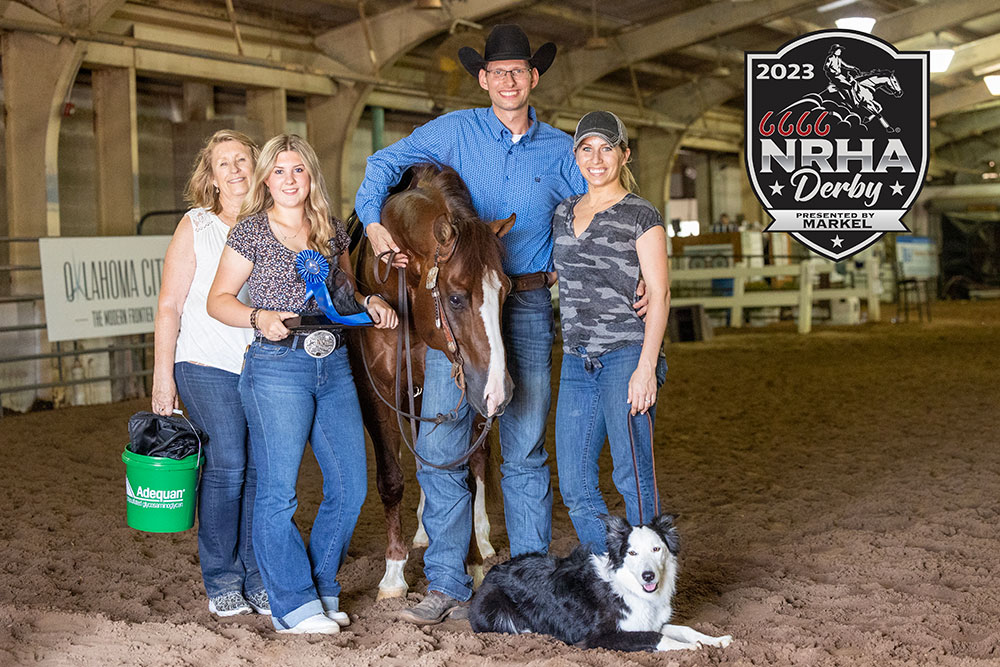 d out of Wimpys Lil Doll. Bred by Tim Anderson, the stallion is now owned by Margaret McNamara.
The 6-year-old stallion is a newer addition to Van der Hoeven's show string, only joining the barn about six weeks ago. A could bobbles in the open preliminaries earlier in the week kept the pair out of the Finals. With the intention of getting Timmy dialed back in before their next show, Van der Hoeven entered the stallion in the Novice Horse Open and was pleased.
"My plan was to go in there and make him at least turn fast, and then I went kind of easier on my circles, just made it comfortable," explained Van Der Hoeven. "I was gonna see if he stopped better. And he did. It's actually really good. I was happy with him. He's a very sweet horse."
Next up for Wimpy Pale Face is the APHA World Show in Fort Worth, Texas, where the stallion will be shown in the Open Derby.
Read more:
NRHA News – National Reining Horse Association