Michelle Parker Makes it Look Easy in $30,000 Ritz-Carlton, Laguna Niguel Grand Prix at Blenheim EquiSports
Michelle Parker made winning the $30,000 Ritz-Carlton, Laguna Niguel Grand Prix look easy aboard Easy Does It on Saturday, June 24, at the Blenheim June Classic II in San Juan Capistrano, CA.
Following roughly two years off from competing as a duo, Parker and the 14-year-old Dutch Warmblood gelding returned to the Oaks International Grand Prix Field at the Rancho Mission Viejo Riding Park in top form. From a field of 30 entries, they were one of five pairs to advance to the jump-off, designed by Ivan Tagle of Argentina.
When Parker returned to the grass field, the time to beat had been set at 46.624 seconds by Mariano Maggi and Zuperman MT, owned by Jessie Jia. However, Parker and Easy Does It soon made short work of Maggi's time. As they landed off the seventh fence of the short course, they made a tight turn from the oxer to the Looke Out Pointe vertical liverpool that followed, allowing them to do one stride less than their competitors and to stop the clock in a winning time of 45.616 seconds.
"Even though he's a forward-going horse, he's very easy to turn usually so that's helpful," said Parker of Easy Does It. "I actually was planning to do one less at the first line, but I started to go and didn't see it so that was a little messy on my part, but in the end, it was okay!"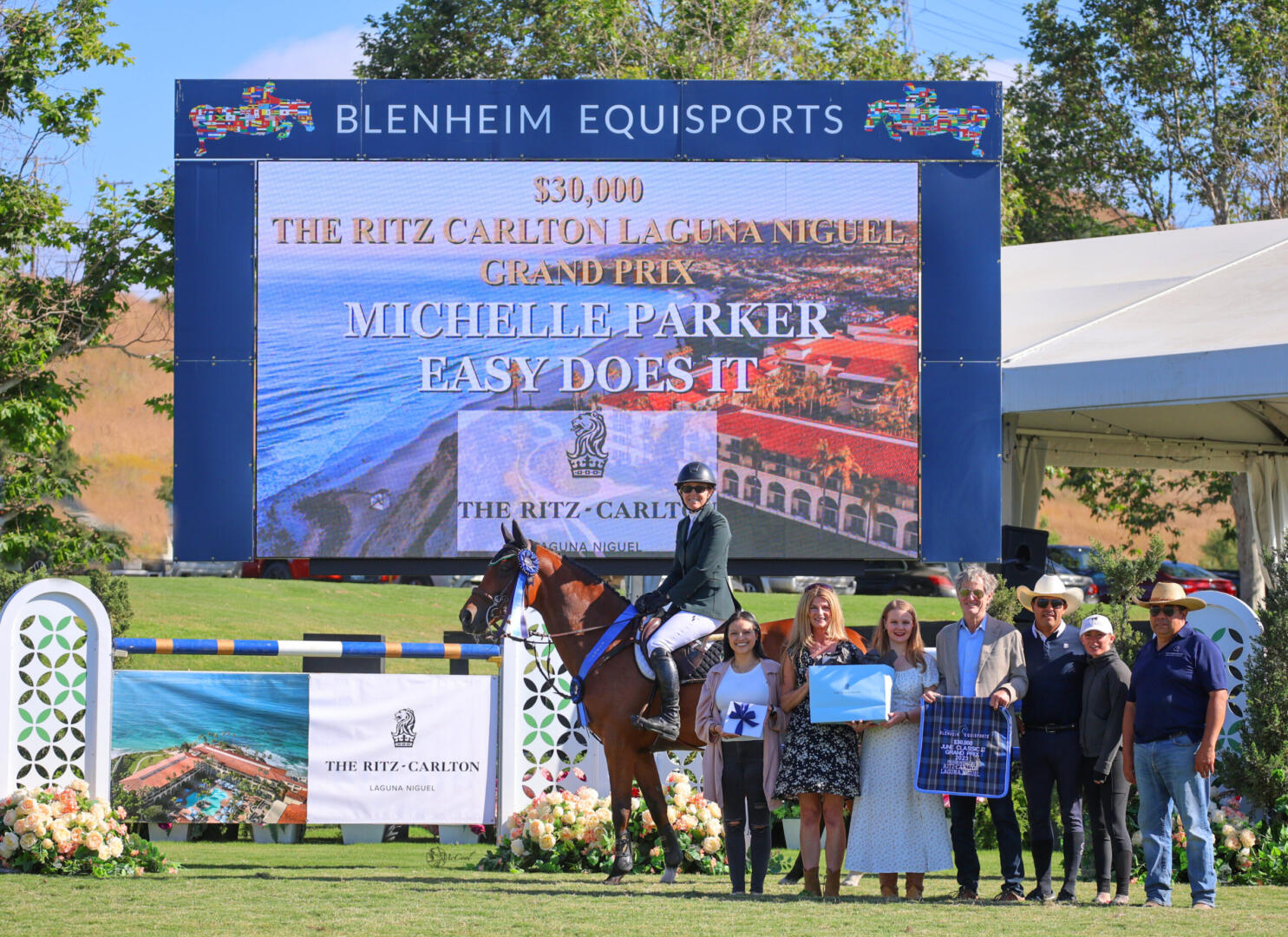 With Parker taking the win and relegating Maggi to second, third place with a time of 47.216 seconds went to Skylar Wireman and her own Tornado. Maggi also finished in fourth with a time of 47.567 seconds riding Cassia Pleasure.
For her victory, Parker was awarded a two-night stay in a fireside, oceanfront room at the Ritz-Carlton, Laguna Niguel. She also received a Blenheim EquiSports picture frame and coolerette and a gift certificate from Riderzon.
The awards for the win are what Parker now hopes are the start of many to come for Easy Does It, following a string of alternating setbacks for Parker and the gelding, owned by Cross Creek Farms, Inc.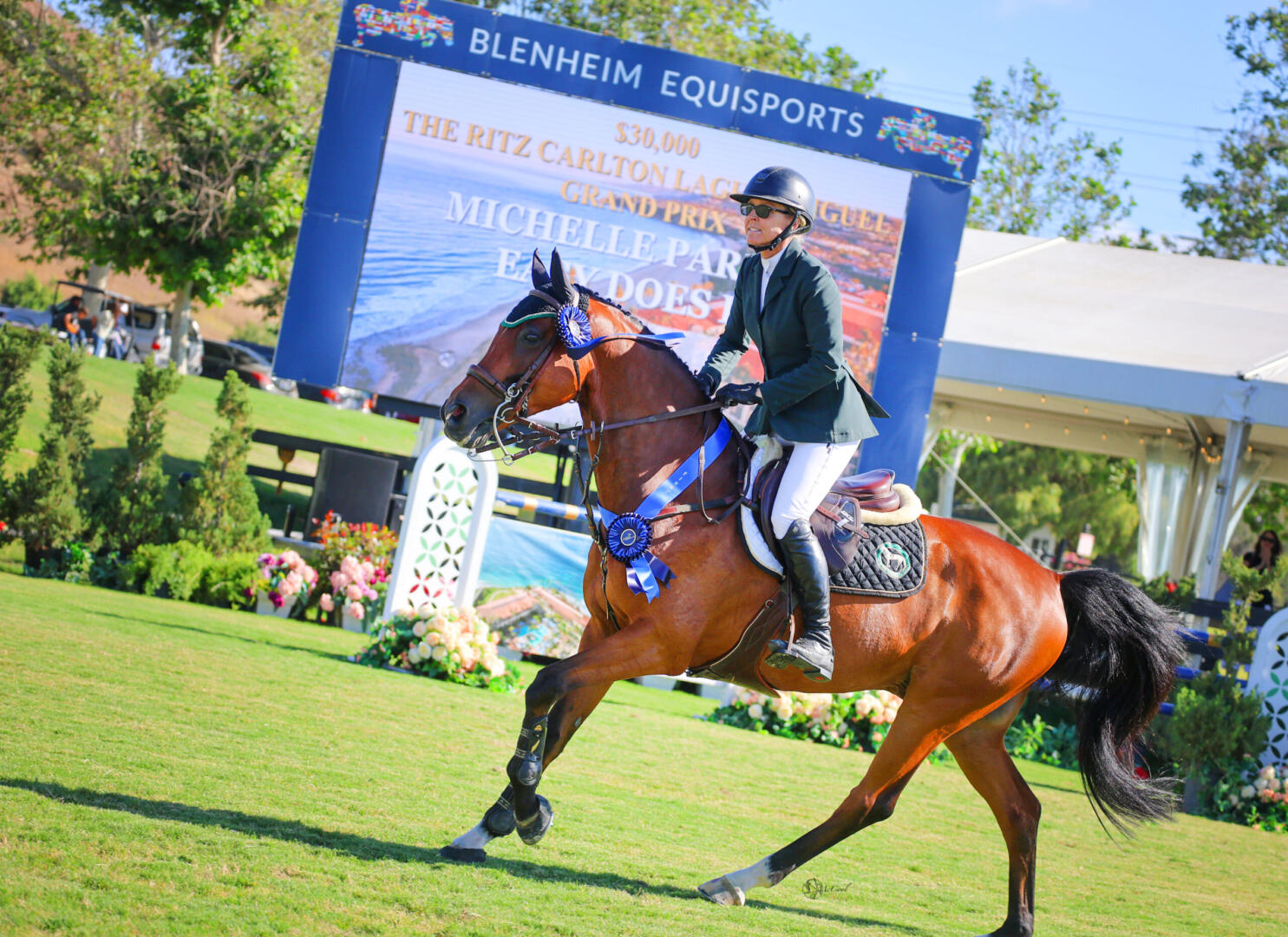 "We got [Easy Does It] in 2020 and then we had about a good year together before he had an injury and was out for awhile," explained Parker, who then broke her leg just as Easy Does It was returning to competition. "He then had to wait for me. Then when I came back, he had a bruised foot, so he's just coming back again. So, between the two of us, we haven't really done much in the last two years. I'm happy to be back in the ring! He's really a fun horse to ride."