Paige Walkenbach and Let's Go Led the Way in the CPHA Foundation 21 and Under Medal Finals at Blenheim Summer Festival
Following two days of competition featuring nearly 100 riders, three new California Professional Horsemen's Association (CPHA) Foundation Medal Finals winners were named at the Blenheim Summer Festival, held July 19-23 in San Juan Capistrano, CA.
Paige Walkenbach and Let's Go led the CPHA Foundation 21 and Under Medal Finals from start to finish to secure the win as the sun set over the Oaks International Grand Prix ring on Friday evening.
Walkenbach, who trains with the team at Elvenstar Farm, led the field of 55 competitors after posting a first-round score of 88.5 on Thursday, edging out fellow competitor Elli Yeager by just half a point. An impressive second-round score of 90, followed by a strong no-stirrups work-off, helped the Arizona native to secure her spot at the top of the leaderboard.
Yeager took home second place aboard Totoka Fuji, and third place went to Zadie Stack and Cetello.
"Coming back for day two, I knew I had to go at the beginning of the order," said Walkenbach. "Going in the beginning has pros and cons, but I just wanted to go in and have a consistent round. I was quite nervous; for me, that's a feeling that never seems to leave, no matter the experience. However, I think it is so important to check in with reality. Reminding myself that this is all just for fun helps a lot."
In preparation for the day, Walkenbach took extra care to develop a thorough plan with her team to help ease the nerves.
"I always make sure to understand my plan fully – walking the course several times, looking at the ring from different angles and discussing with my coaches as well as my barn mates," said Walkenbach. "Also, I always make sure to clean my boots, relax for a minute and make sure I am fueled."
Let's Go, a 12-year-old Warmblood gelding owned by Walkenbach Equestrian LLC, is no stranger to the equitation ring at Blenheim, having recently swept the WIHS equitation at the Blenheim Spring Classic II.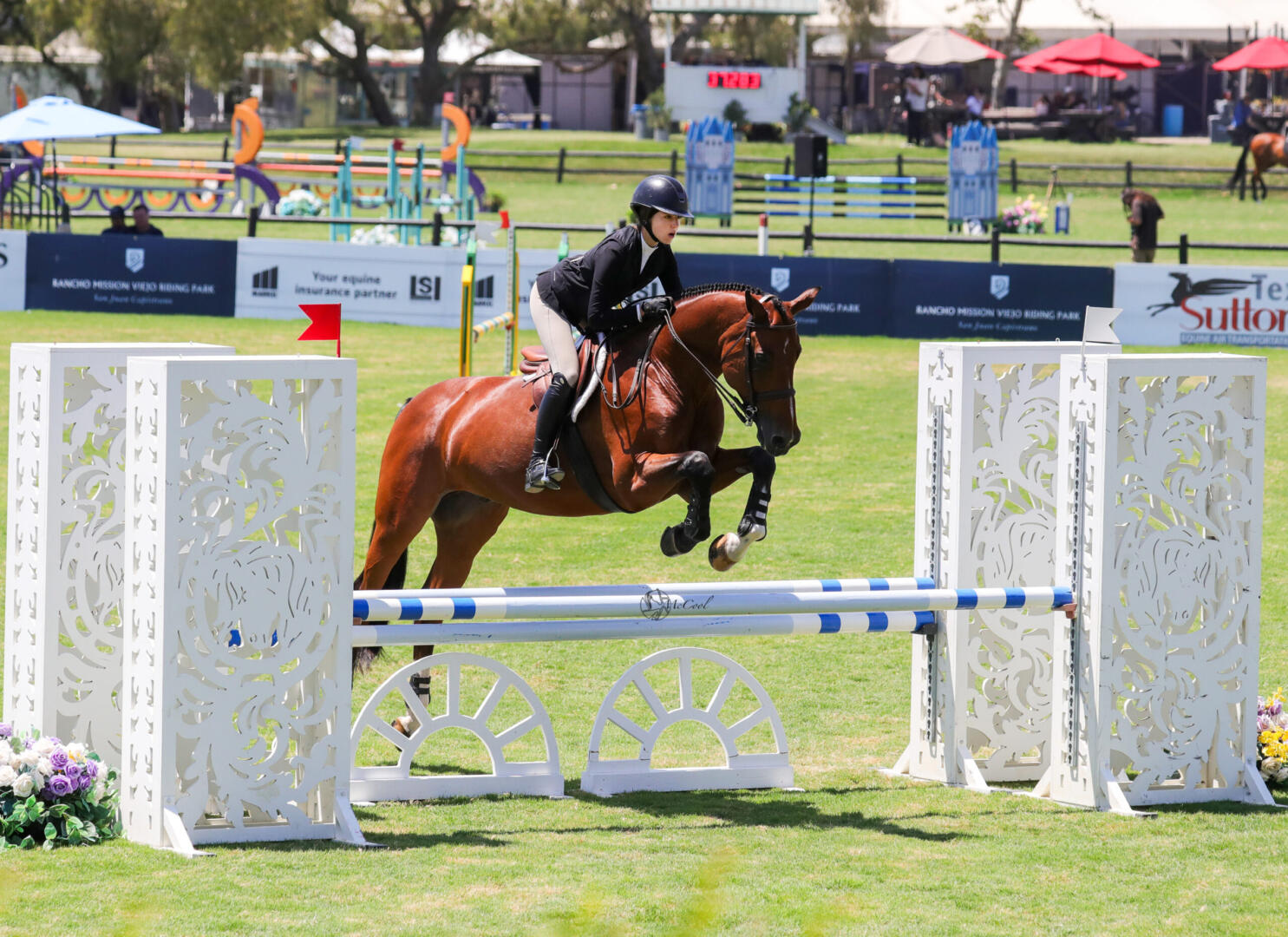 "Let's Go – also known as Pedro, Saint Pete and many other names – has the best personality," said Walkenbach. "He is completely a poser and knows when things matter most. He especially loves the grand prix field; he's just the best. He has not only made my dreams come true but many more before me, and he is only 12 years old. I am incredibly grateful to have him as my partner, and I know he will have my back."
Though Walkenbach has been in the winner's circle at major horse shows across the country, she notes that the CPHA Foundation classes are always special.
Read more:
Paige Walkenbach and Let's Go Led the Way in the CPHA Foundation 21 and Under Medal Finals at Blenheim Summer Festival – Blenheim EquiSports (theplacetojump.com)