Sabine Close and Emma Dawley Earn CPHA Medal Final Wins at Blenheim Racing Festival
San Juan Capistrano, CA – The California Professional Horsemen's Association crowned two new Medal Final champions, Sabine Close and Emma Dawley, on Saturday, July 29, at the Blenheim Racing Festival in San Juan Capistrano, CA.
Following two days and three rounds of competition, Close earned the win in the CPHA Junior Medal Final aboard Off To Neverland, and Dawley rode Shameless to the win in the CPHA Adult Medal Final.
The CPHA Junior Medal Final saw 46 young riders take on the first round on Friday, July 28, and, with scores consistently in the 90s from judges Scott Hofstetter, Scott Williamson and Gary Young, Close took the lead and never looked back. 
Second place went to the prior week's CPHA Foundation 21 and Under Medal Final winner, Paige Walkenbach on Let's Go, and third place was awarded to Londyn Samlaska riding Edesa's Revel.
"I liked both the [first and second round courses]," said Close, of the tracks set by course designer Scott Starnes. "I thought they asked really strong questions. In the first round, I was more focused on having a smooth round and trying to be rhythmic. Then in the second round, I was hoping to be a little bit bolder with the inside turns. I wanted to utilize the track more than anything to try to find the distances. I think a couple of the bending lines were more so about the track than anything else. My horse has such a good way of going with his rhythm, I was hoping that that would be the best way to shine in that one." 
Close's plan worked and, following the second round held on Saturday morning, she held the lead by an 18.5-point margin. The field was then narrowed to the top 10, with riders returning in reverse order of their standings for the third and final test.
"I was a good mix of excited and nervous coming back into it," said Close, who has spent the past year training with Olivia Dawson-Grove. "I knew that I had a decent lead, so I could be just smooth and consistent. I didn't need to take any crazy inside options or anything like that; I wanted focus on smoothness and consistency most of all."
From the second she trotted back through the ingate of the Grand Looke Arena, Close delivered on her plan, earning a third-round score of 270.5 – including scores of 87.5, 90 and 93 from the three judges.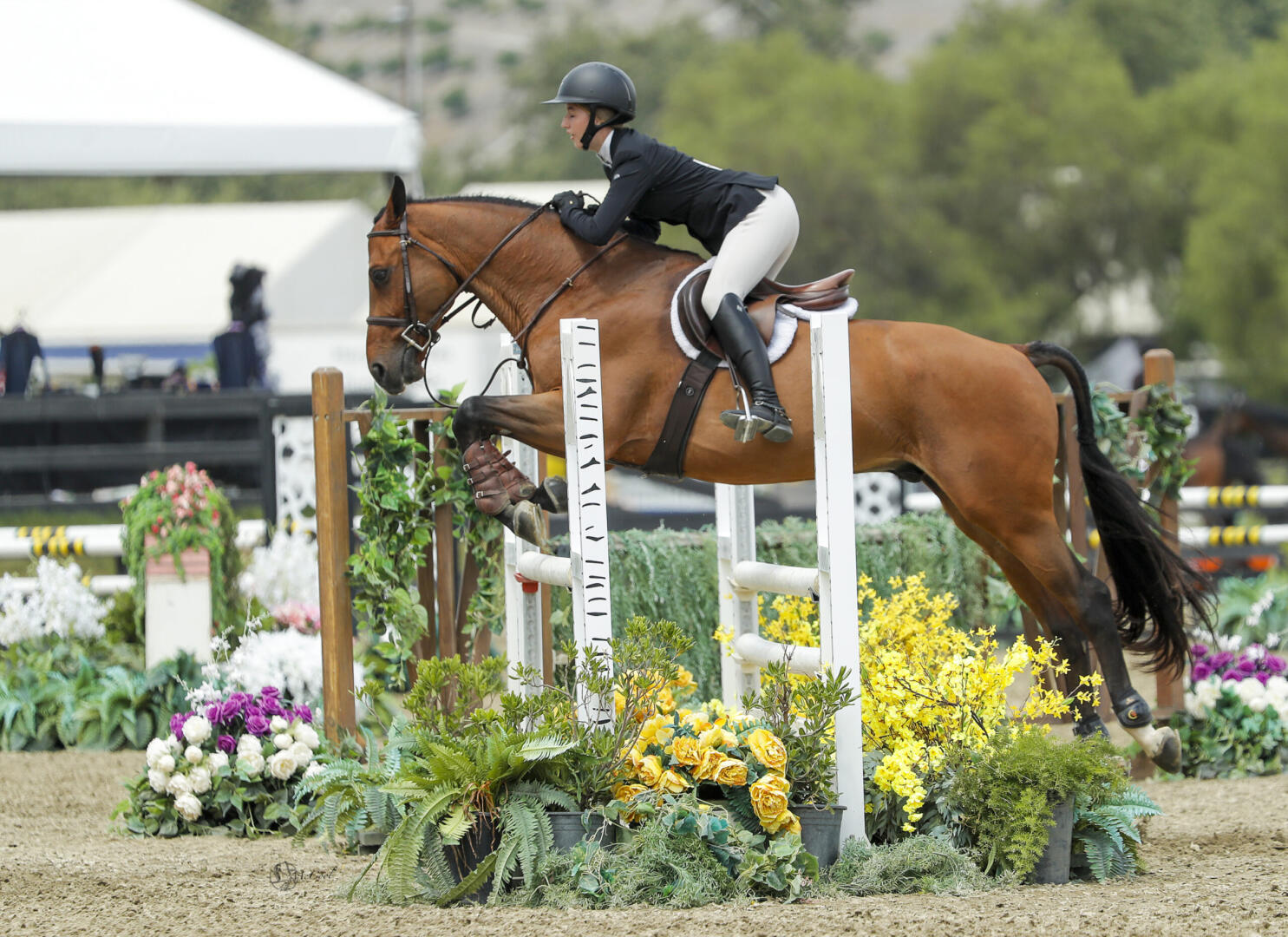 "The third round was more so about smoothness in the track and the pace and starting with enough pace and ending with the same," said Close. "Having matching fences was the most difficult part of it. My horse, Ramsey, was really, really good in that third round. He was super smooth and light and loose, and that helped a lot with my nerves as well going in."
Close has been partnered with Off To Neverland, or "Ramsey," since October 2022, and, with the help of the team at Dawson Grove Farm, has been working to develop the 7-year-old Swedish Warmblood into an equitation horse.
Read more:
Sabine Close and Emma Dawley Earn CPHA Medal Final Wins at Blenheim Racing Festival – Blenheim EquiSports (theplacetojump.com)